International Talents Share Their Stories
A warm invitation to the world cafe – international specialists come together and exchange their experiences.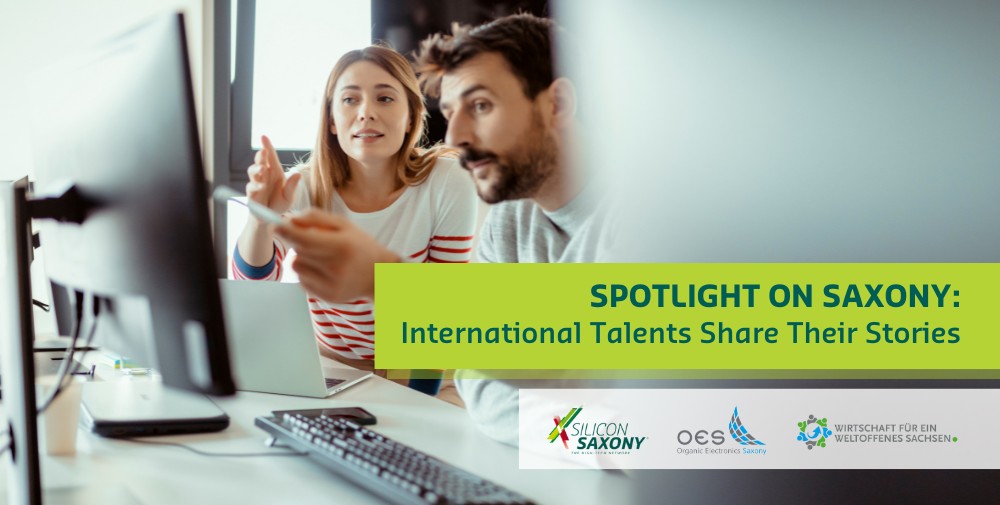 Come to this afterwork event in Dresdner Neustadt to share your experiences as a co-worker in Germany, especially in Saxony.
What awaits you:
Informal exchange: what are your impressions, what helped you to find a job. What were and are the challenges? Where would you like more support?
Use the opportunity to network with other participants and exchange your best practices and challenges.
Goal of the event:
Our mission is to further promote the integration of international employees in Dresden and Saxony and to support SMEs in creating inclusive working environments in which all employees feel comfortable and welcome. In order to tailor appropriate measures in the company to the needs of international employees, we want to hear directly from them what they need in different life situations. Join us in this lively exchange to gain valuable insights, ask your questions and strengthen a cosmopolitan Saxony with a diverse community.
Together we are shaping a future where diversity and inclusion are the norm. The number of participants is limited to 30 people.
Event language: bilingual (English & German)
When: Wednesday, October 18, 2023, 6:00 p.m. – 8:00 p.m
Where: Interlokal Co-working Cafe, Kamenzer Straße 38, 01099 Dresden
—
Die Veranstaltung wird in Kooperation von Silicon Saxony e.V., Wirtschaft für ein weltoffenes Sachsen e.V. und Organic Electronics Saxony organisiert. Sie findet im Rahmen des Projektes "Weltoffene Arbeitgebermarke" statt, welches von der Fachkräfte-Allianz Dresden finanziert wird.